Heirloom Quality - Handmade Furniture Build in Chicago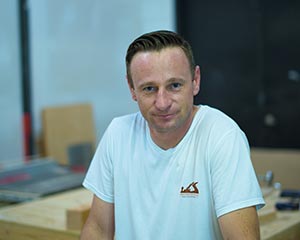 Marcin Sroka was born in Poland into a creative family that fostered and encouraged his natural drive for innovation. When he came of age, he attended technical school for woodworking and craftsmanship in Tarnow. It was here that he spent five years completing an apprenticeship and beginning his career – He then moved on to Normandy, France to pursue his career.
From France, Marcin moved to America. After continuing to grow and develop through his work, Marcin followed his true passion, branching out on his own to found North Shore Designs in 2016.
ADDRESS
545 N. Wolf Rd, Wheeling, IL, 60090
EMAIL
northshoredesigns@gmail.com